Book, University of Pittsburgh Press, June 2016
Johan Engvall, The State as Investment Market: Kyrgyzstan in Comparative Perspective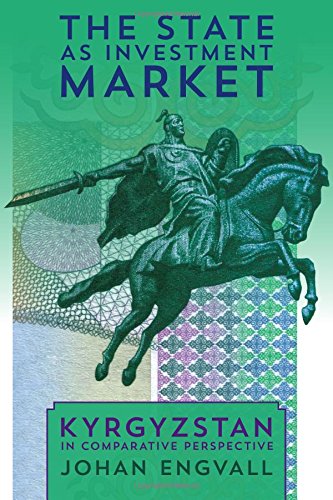 Based on a detailed examination of Kyrgyzstan, Johan Engvall goes well beyond the case of this single country to elaborate a broad theory of economic corruption in developing post-Soviet states regionally—as a rational form of investment market for political elites. He reveals how would-be officials invest in offices to obtain access to income streams associated with those offices. Drawing on extensive fieldwork over an eight-year period, Engvall details how these systems work and the major implications this holds for political and economic development in the region. Often identified and criticized simply as obstacles to development by scholars, Engvall instead argues that these systems must be reinterpreted in the context of a standardized and entrenched method of organizing the state. He also shows how private actors have been unsuccessful in buying preferential treatment directly from the state. Instead, public officials have become the predominant conduit to influencing policy process and monitoring the sale of protection, property rights, and other privatized "public" goods.
"A superb study that fundamentally challenges our perception of the post-Soviet Central Asian state. Engvall's thesis is the most novel and convincing account of post-Soviet Kyrgyz state formation of the past decade."—Eric McGlinchey, George Mason University
Johan Engvall is a research fellow at the Swedish Institute of International Affairs (UI) and a nonresident research fellow of the Central Asia-Caucasus Institute and Silk Road Studies Program, a joint Transatlantic Research and Policy Center affiliated with Johns Hopkins School of Advanced International Studies, Washington, D.C. and the Stockholm-based Institute for Security and Development Policy (ISDP).