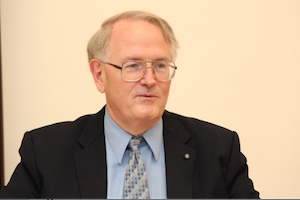 CACI Forum with the Jamestown Foundation
We have learned from Paul Goble that he has experienced medical complications and has therefore been admitted to the hospital for observation. Because of this, he will not be able to travel to Washington for the Forum and associated events on Monday.

CACI will reschedule the Forum as soon as we receive an "all clear" from Paul Goble.

Meanwhile, his many friends send him warm wishes for a quick return to his normal routine.
Click here to sign up for CACI Forum mailing list