Religion and the Secular State in Central Asia: The Examples of Kyrgyzstan and Turkmenistan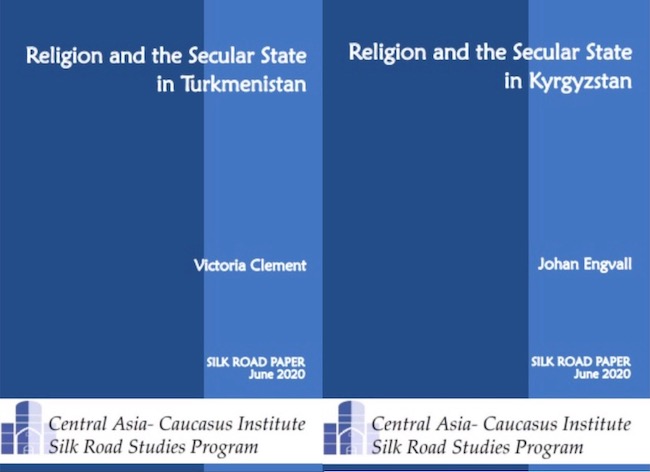 This event marked the publication of two Silk Road Papers on the state-religion relationships in Central Asia, a study of Kyrgyzstan by Johan Engvall and one on Turkmenistan by Victoria Clement. This forms part of the ongoing research effort on secular governance, religion and politics at the Central Asia-Caucasus Institute & Silk Road Studies Program Joint Center, and follows the publication of studies on Azerbaijan, Kazakhstan and Uzbekistan.
Johan Engvall's study of Kyrgyzstan's experience is timely given that country's experience, starting with a more permissive atmosphere that subsequently aligned itself with policies in the rest of the region. Victoria Clement's study of Turkmenistan is the first treatment of the subject to appear in print, and sheds light on the similarities of Turkmenistan's approach with the rest of Central Asia as well as its specificities.
Speakers:
Victoria Clement, Eurasia Regional Analyst, Center For Advanced Operational Culture Learning, Marine Corps University
Johan Engvall, Senior Research Fellow, Foreign Policy Research Institute
Moderator: Svante E. Cornell, Director, Central Asia-Caucasus Institute at AFPC
When: Monday, June 15, 2020 at 10am EDT
The Event was live-streamed on our Facebook page and is available on our YouTube page and here.